Here at Psalms Natural our goal is to bring you low cost, high quality natural skin care. We are a small home-based business out of Toronto, Canada here to serve you. All our products are vegan and cruelty free made in small quality controlled batches. Our products contain some of the finest ingredients your skin is sure to love. We use no harsh chemicals, parabens, or preservatives just all-natural goodness you and your entire family can feel good about.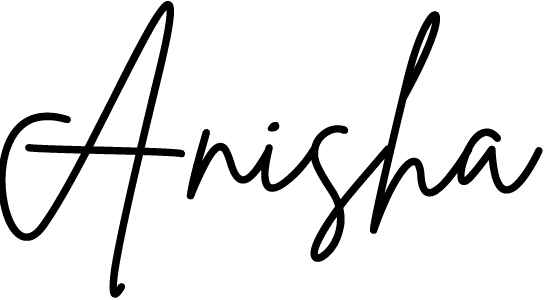 A 6 Week coaching program to build healthy habits and transform your life
The most natural way to lose weight and feel great. This program was carefully documented, designed to be easy to follow and uplifting along the way. Ideal if you're looking for an inspirational and effective approach to staying healthy. Oh.. this program was also made with love ❤️
Hello, Just wanted to say that your body butters are all great from the Too Shea, Geranium to the Lavender I love them all...Same for the face and body scrubs whether it's the lemon poppy seeds or the geranium rose petals...You can tell they were made with care and love...Good natural products really.
Good morning! I used the rose petals scrub and let me tell you....It's wonderful and the scent is divine....I pampered myself today...your products do not disappoint...good job...have a nice day...
Hi, love your Lavender Shea butter. it smells soooo goood and feels good on the skin.
Oh I'm love with them thank you!!! Girl I'm smelling sooo good lol and I really needed the shea butter for baby girl she has this winter rash on her hands and nothing can keep it moisturized enough but this for sure will.
Queen!!! You have designed such a beautiful product I received my order last night couldn't wait to try it out. From I scrubbed my entire body with the Lavender geranium And I want to tell you I came out the shower feeling so good. You put love behind this line and I can feel the energy. That whipped body butter is Buttttaaaaa. Thank you for making such a beautiful line. REPEAT CUSTOMER!!!! You did that queen and you earned that title The Shea Queen.
Psalms Natural provides THE BEST when it comes to NATURAL PRODUCTS and SERVICE!! I became a customer at the beginning of the pandemic. My face is very sensitive and was breaking out from constantly wearing a mask. With Psalms Natural everything cleared up in no time! My skin care regimen consists of black soap, lemon poppy seed scrub, and Shea whipped body butter.
Hey ur Shea butter is bomb. I haven't tried the Geranium scrub yet but the butter is slapping still.
I buy Anisha's black soap because it is natural and unrefined. Perfect for washing my touch skin and helping treat my eczema. No other regular soap will feel the same!
I'm very happy that I came across your products!! For the longest time I have been looking for an ALL NATURAL SKIN CARE LINE! I'm not really one to spend money on artificial lotions or lotions that "smell good" but aren't good for my skin. From the MOMENT I opened the shea butter and placed it on my skin, here was noooo turning back. I was literally so happy that I found something that I knew I and my skin would love. The soap makes my skin feel so clean when I use it. plus i don't even need a lot so the soap lasts a long time. The scrubbbbbbb, I think is my favorite because the moment you open the scrub, the smell of lemon smells sooo amazing! And then the shea butter just melts in my skin and makes it so moisturized! PLUS, all the products are extremely reasonable which makes me happy because I get my moneys worth! You have a customer for life!
First I want to compliment the excellent customer service. I have ordered from Psalms Natural a few times and she's always fast, efficient and friendly. The shea butter is amazing quality, and I love the coffee and lemon scrub. I have referred friends to her and I will order again many times over 🙂 Keep up the good work Anisha.
Psalms Natural is one of the best skin care companies that I've ever shopped from. African black soap, shea butter, etc all have ben extremely satisfying for my skin and the amount of compliments I got after applying the products made my day. My skin felt extremely soft, it was vibrant, and shiny as if I basked in the sun. I would recommend these products to anyone, especially for my melanin brothers and sisters because it makes our melanin pop like no other! Anisha is a great founder, assertive business owner, who cares about her customers before herself which is the blueprint of any great business!
Shea butter and Black soap are the holy grail for my skincare and haircare regimen. Psalms natural offers the best quality, I keep going back for more. - Grinjé Randa
The black soap is amazing for your face and body! Clears up your skin. Along with the scrub and either the whipped Shea butter or the raw - your skin is so soft! I'm about 7 months pregnant and have only been using these products and not a stretch mark in sight. It's all I use cause you know it is all natural! When my baby is here he'll be using the same thing. A great staple to have in your household ❤️
My favourite product by Psalms Natural is your Lavender/Geranium body butter and the Lavender/Rose Petal facial/body scrub. I love the scent and texture of both products and whenever I use the rose petal scrub I feel soooooo good. It improves my sleep, and makes my skin feel so soft and luxurious. - Nia'cole
Great products....once you've tried them you'll know...feel good products...body and face scrubs, body butters all of them...selfcare, feel good smell good...
Hello I hope you're doing well. I needed to share this with you 😂 I have to hide your geranium rose petals scrub as I only have 1 jar and my daughter is completely addicted to its scent. She uses it on her whole body. Can't wait to get more of it once it's available again. Will have to stock up 😄
Subscribe To Our Newsletter
No spam, we'll only send you notifications about new products and updates.